Drinks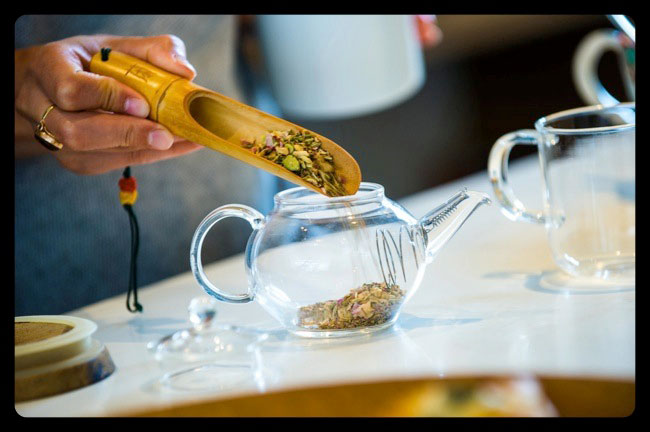 At the Curled Leaf we serve 52 different types of fine teas. Each has been been carefully blended and chosen by Luli. Everyone at the Curled Leaf can offer expert advice on which tea is best suited to your tastes. Click to view our full tea list
The coffee we serve (freshly roasted and ground on the premises) is sourced from  Climpson and Sons. Climpson and Sons are market leaders in the independent coffee roasting industry, they are renowned not only for the exceptional taste of the beans but also for their people- and environmentally-centred ethics.
We serve all types of coffee from espressos to flat whites.
We also serve freshly blended smoothies, mixing the ingredients according to your needs.
Often our customers are best placed to describe what we do. Here's an extract from a review from The Museli Lover
"A wall of teas greets the breakfaster on entry, although those baffled by the selection can hand over to Alketa for a recommendation. I've had a lemongrass and rose blend and a delicate Yellow Gold oolong tea on separate occasions that Alketa matched to my mood. Likewise I'd advise handing over the juice selection to the expert – my celery, apple, carrot, ginger and elderflower was well balanced with a slight kick from the ginger and levelling of sweetness from the veg juices."